Quality E-Book
A Bridge To Greater Outcomes
"If you don't think healthcare is about power, you haven't been paying attention," former Centers for Medicare and Medicaid Administrator Don Berwick, MD
SAFE: Patients should not be harmed by the care that is intended to help them; 
EFFECTIVE: Providing services based on scientific knowledge to all who could benefit and refraining from providing services to those not likely to benefit; 
PATIENT-CENTERED: Respectful of and responsive to individual patient preferences, needs, and values and confirming that patient values guide all clinical decisions; 
TIMELY: Reducing waits and sometimes harmful delays for both those who receive care and those who give care; 
EFFICIENT: Avoiding waste, including waste of equipment, supplies, ideas and energy; 
EQUITABLE: Care that does not vary in quality because of personal characteristics such as gender, ethnicity, geographic location and socio-economic status; 
UNDERSTOOD: Engages the community to promote practices that encourage healthy lifestyles, effective disease prevention and treatment of chronic disease; and 
COORDINATED: Care must be coordinated to adopt and champion quality in order to transform the way care is being delivered in the community.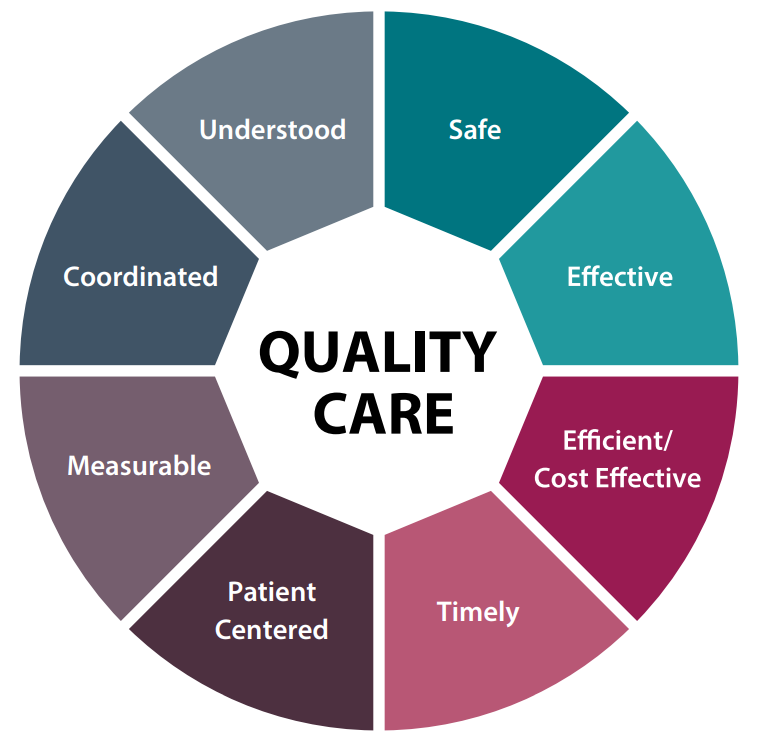 Author - 

Judy Krempin
Director, Quality, Safety & Performance Improvement, QUORUM HEALTH RESOURCES 
As Director of Quality, Safety and Performance Improvement, Judy guides the design of reliable systems of care in hospitals, clinics, and their communities, resulting in lower costs, better experiences and improved outcomes for patients. She approaches each opportunity with a study of patient and community needs, review of current organizational priorities, and strengths of each unique client.